Dash Cams > NEW Thinkware F70 1080P HD Dash Cam - 8GB

NEW Thinkware F70 1080P HD Dash Cam - 8GB



| | |
| --- | --- |
| Price: | $249.00 |
| Availability: | In Stock |
| Prod. Code: | F708 |
The NEW Thinkware F70 gives you crisp full HD wide 140-degree angle view 1080P videos and extended view of the road ahead. Equipped with wide dynamic range, night time picture correction and automatic exposure, F70 covers a greater span between bright and the dark areas while driving. For protection when the vehicle is stopped, it comes with Front Vehicle Departure Warning (FVDW). When waiting at an intersection or in traffic, FVDW alerts if the vehicle in front of you has already moved forward, preventing a delayed response and averting accidents.
HIGH DEFINITION VIDEO QUALITY
Equipped with CMOS Image Sensor, this lets you record crisp and clear full 1080p HD videos be it daytime or nighttime. Even better, it sports a 140-degree wide angle lens view that minimises blind spots across the board.
STATE-OF-THE-ART VIDEO ENHANCEMENTS

WIDE DYNAMIC RANGE (WDR)
Whether you're driving under bright sunlight, heading out of a tunnel or getting under the shadow of a tall building, among others, its WDR feature helps get you through a sudden change in frontal light exposure levels that yield excessively bright or dark recordings. WDR does this by getting rid of overly bright spots and correcting colour balance to produce nothing but clear images.

NIGHTTIME PICTURE QUALITY CORRECTION
Images from videos recorded at nighttime on poorly-lit avenues, streets or roads generally don't look that lucid. But with this, it's an entirely different story. It's armed with enhancement sensors that make brightness, colour and noise cancellation controls possible each time; hence, vivid video recordings of your evening drive.
AUTOMATIC EXPOSURE
A sudden rise of light exposure brought about by intense sunlight or headlight beams from oncoming vehicles, or poor lighting in a tunnel may give any ordinary dash cam trouble capturing clear images but not Thinkware dash cams. They come with an automatic light exposure function that controls light exposure levels for crisp footage at all times.
VARIOUS AUTONOMOUS RECORDING MODES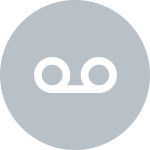 Continuous
Recording Mode
Automatically activates as soon as the engine starts, this function lets you record videos that are saved in one-minute segments via an auto-looping mechanism.
Event Recording
Mode
Active Impact Monitoring System, made possible by the built-in three-axis G-Sensor, automatically stores video data 10 seconds prior and after a collision.
Manual
Recording Mode
Similar to how a typical video camera works, you use this mode to record events in front of your vehicle, whether or not it's in motion, as they happen.

Advanced Parking
Surveillance + Time Lapse + Energy Save Park Mode
Paired with a genuine Thinkware Hard Wire Cable kit (HWC), this can provide full surveillance capabilities whenever your vehicle is parked. It securely stores 20 seconds of footage (10 seconds before/after) once it detects motion or impact.

Audio / Voice
Recording
Not only does it capture vivid videos, but it also records crystal-clear audio. This enables you to enjoy top-tier comprehensive surveillance capabilities to the fullest, too.
ENERGY SAVE PARKING MODE
This feature significantly trims down your power consumption to up to 1/3 less, while giving you as much as 3x longer video recording capability. Serves you well when you're on a vacation or you need to leave the vehicle unattended for quite some time, the Energy Save Parking Mode instantly puts the dash cam to sleep after capturing 20-second footage of an impact or motion detected by the G-Sensor.
*HWC required, sold separately
ADVANCED DRIVER ALERT SYSTEM (ADAS)
Front Vehicle Departure Warning (FVDW)
When stopped at an intersection or a traffic jam, the FVDW lets you know when the vehicle in front of you has already started moving, helping you stay attentive each time.

COMPREHENSIVE DRIVING INFORMATION WITH GPS
By adding in a genuine Thinkware Dash Cam GPS Antenna (GPSANT) to the mix, this can help you keep track of the vehicle's driving speed and precise location while identifying ideal routes on the map. The GPS also lets you accurately assess the details of the surrounding area and track your holiday routes for faster travels. In case of a road mishap, it supplies accurate readings of vehicle speed, time of the collision and the impact severity.
*GPSANT required, sold separately


SAFETY CAMERA ALERTS
This dash cam comes with various Safety Camera Alert functions aimed at helping drivers abide by traffic rules and regulations to avoid getting ticketed for an infraction. Since it sports a built-in GPS, it lets a driver know about a designated average speed camera & mobile speed zones and notifies drivers of upcoming fixed red-light and speed cameras.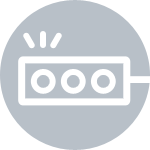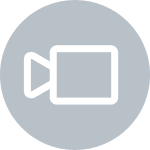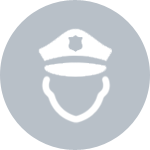 HIGH-TEMPERATURE PROTECTION SYSTEM
Like all Thinkware dash cams, it has a built-in thermal sensor that protects it from getting hounded by the intense heat. Clad in a specially-designed heat discharge construction, the sensor automatically shuts it down to prevent overheating, allowing the dash cam to thrive even in the harshest Australian weather conditions.
FAIL-SAFE RECORDING
In case the power gets disconnected after an accident, the super capacitor-powered Fail-Safe Recording mode kicks in to ensure the safe and uninterrupted storage of any recording in progress at the time of the collision. Rest assured, these valuable files will be securely stored and stay accessible under any circumstances.
FORMAT-FREE 2.0 TECHNOLOGY
Format-free 2.0 Technology helps extend your memory card's shelf life. Since this dash cam utilises the File Allocation Table (FAT) system, there's no need for you to keep on formatting the card manually. Why? Because this mechanism automatically deletes older and less important files in the memory.
PROPRIETARY THINKWARE DASH CAM PC VIEWER
The intuitive and simple-to-use interface of THINKWARE DASH CAM allows you an easy and convenient viewing of your recorded videos. Through PC or Mac viewer, you can playback and download recorded videos along with your route history and speed record. You can also change the dash cam settings, format the memory card, or install updates with just a few clicks on the viewer.
FULL SPECIFICATION

| | |
| --- | --- |
| Number of Channels | 1 |
| Resolution | 1080P (front) |
| Frames Per Second | 30 |
| Camera Angle | 140° |
| Image Sensor / Camera Type | Sony EXMOR / 2.1M Pixels / On Semiconductor CMOS |
| Dimensions / Weight | 78 x 34.6 x 31.5mm / 42.4g |
| Video Enhancement Technology | |
| Wide Dynamic Range | Yes |
| Night Time Picture Correction | Yes |
| Intelligent Automatic Exposure | Yes |
| Noise Reduction | Yes |
| Advanced Video Clear | Yes |
| Super Night Vision 1.0 | - |
| Super Night Vision 2.0 | - |
| WiFi | - |
| GPS | Yes (requires GPSANT) |
| G-Sensor | Yes |
| Display Screen(Size) | - |
| Super Capacitor / Battery | Super Capacitor |
| High Temperature Protection | Yes |
| Operating Temperature | -10°C to +60°C |
| Storage Temperature | -20°C to +70°C |
| Power Input | DC 12/24V |
| Power Consumption | 1 CH 2W (mean) |
| Voltage Detection / Cut Off | Yes |
| Accessory Socket Power Adaptor | Included in Single Camera Kit |
| Hard Wire Kit (HWC) | Optional |
| Mounting Type | Adhesive |
| Dual Save Technology | - |
| Thinkware Connect | |
| Live View | - |
| Geo Fence | - |
| Vehicle Location | - |
| Impact Notification | - |
| Video Storage | - |
| Camera Alerts | |
| Fixed Speed Camera | Yes (requires GPSANT) |
| Mobile Speed Camera Zone | Yes (requires GPSANT) |
| Average Speed Camera Zone | Yes (requires GPSANT) |
| Red Light Camera | Yes (requires GPSANT) |
| Advanced Driver Alert System (ADAS) | |
| Lane Departure | - |
| Urban Forward Collision | - |
| High Speed Forward Collision | - |
| Front Vehicle Departure | Yes |
| Recording Modes | |
| Continuous Loop | Yes |
| Impact / Incident | Yes |
| Manual | Yes |
| Park Motion Detect | Yes (requires HWC) |
| Park Impact / Incident | Yes (requires HWC) |
| Park Time Lapse | - |
| Park Energy Save | Yes (requires HWC) |
| Audio / Voice | Yes |
| Video Format | MOV |
| Video CODEC | H264 |
| Audio CODEC | PCM |
| Memory Card Capacity / Class | Supports up to 64GB / UH-1 |
---
© Copyright DGC 2022
ABN: 87 528 875 816